News/Live-Tipps
#SoundWordz indeed:
"Trockene Straßen und ein warmes Lüftchen erhöhen die Vorfreude auf Reisen mit dem Motorrad. Mit diesen Tourern steigt die Chance auf unvergessliche Erlebnisse."

"Auf die bequeme Tour" – Technik Boulevard in VDI nachrichten vom 11.05.18
= Aktuelle Festival-Updates, u.a.: Prog'Sud, Pelagic Fest, Moers, Freak Valley, Bospop, RiP, RaR, Maifeld Derby, Graspop Metal Meeting (#FestivalderWoche), Midsummer Prog.
+ "Festivals age gracefully". Eventuell die Gründung, auf alle Fälle aber die Benennung von BetreutesProggen geht auf zwei Beobachtungen im richtigen Leben zurück…
Tourdatenupdate vom 16.05.18 & Präsentation The Contortionist
Außerdem unterwegs:
Agent Fresco, Armored Saint, Barclay James Harvest, The Brian Jonestown Massacre, Colour Haze, Crippled Black Phoenix, Earthless, Fuchs, The Grandmothers of Invention, Hathors, Kayak, King Gizzard & the Lizard Wizard, Leprous, Mogwai, Neal Morse, Motorpsycho, Pain of Salvation, Marcus Schinkel, Sirkus, Sylvan, The Vintage Caravan, Jonathan Wilson…
Interview
Dr. Markus Steffen, Subsignal in Classic Rock 06/18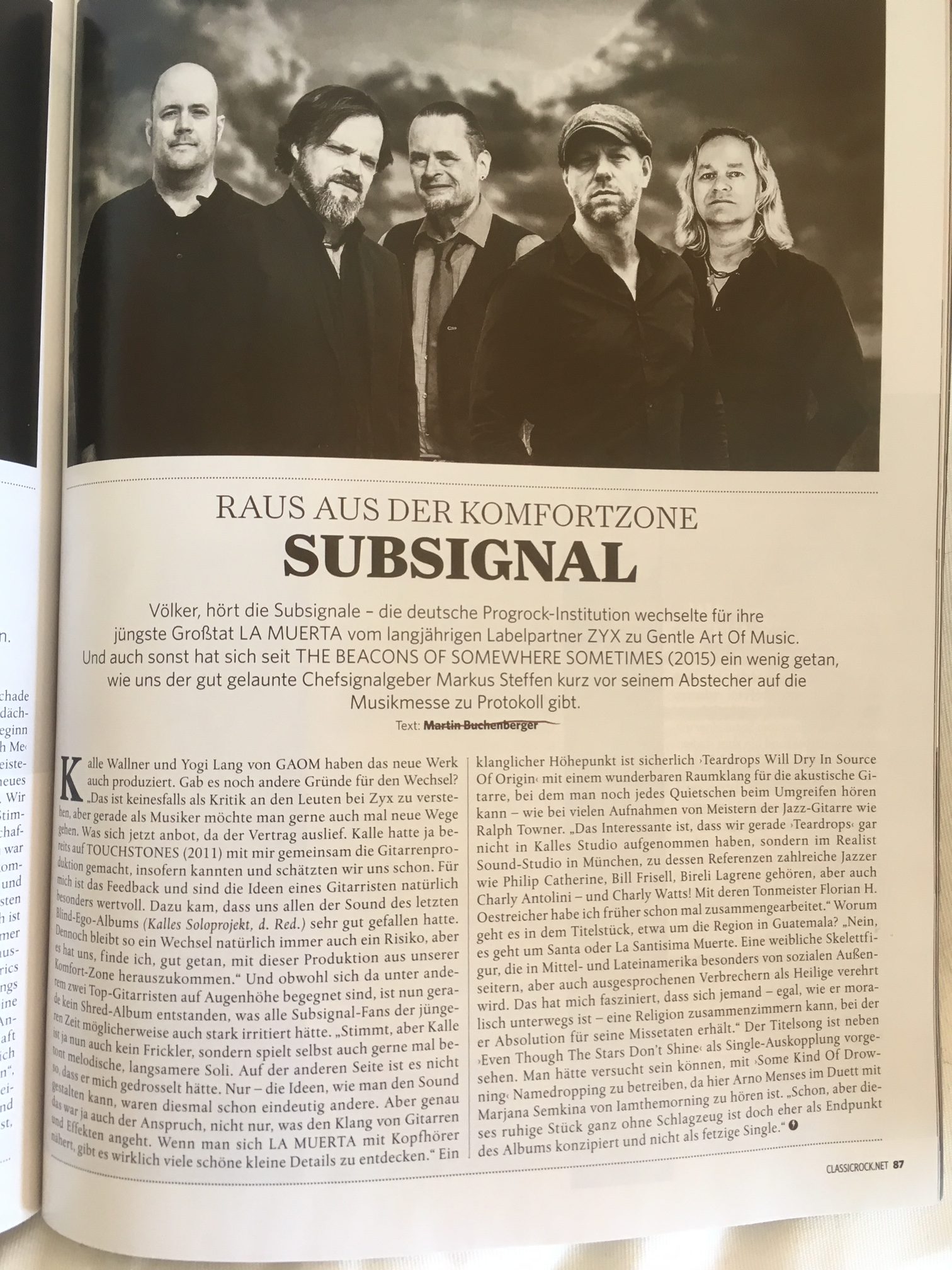 Was sagt es uns über ein Bladl, das seine Redaktion es regelmäßig hinbekommt, Autorennamen zu vertauschen?
*augenrollt*
Rezensionen
Gazpacho – Soyuz
SPRACHLOS.
Jedenfalls i.M. noch.
13/15, Album der Woche / Teapot of the week #TotW
Jeff Beck – Still On The Run – The Jeff Beck Story 13/15
Biopic über den gitarristischen Superlativ J.B.