News/Live-Tipps
Es gibt Night of the Prog, Baby!
Update der Tour- u. Festivaldaten mit unter anderem:
NotP, All Them Witches, Antimatter, Asphyx, Jeff Aug, Le Butcherettes, Blues Pills, Dark Tranquillity, Dead Tuna, Delain, DeWolff, The Ex, Kvelertak, Mila Mar, Orphaned Land, RPWL, Snarky Puppy, Three Trapped Tigers, Valley Of The Sun, Carl Verheyen, Voivod, Wovenhand, Wucan.
Reviews
a) Betreutes Zocken:
Long Distance Calling – Trips
10/15, gewolltes Enttäuschen der Erwartungshaltung?
Knall – Alien Funk
12/15, Album der Woche, knallender Kölner ImproSpaceRock
Doppel-LP auf 180g transparentem Vinyl
b) MINT #4:
Black Label Society – Sonic Brew ('99) – Reissue auf 180g weiß-transparentem Vinyl
BLS – Hangover Music ('04) – Reissue auf 180 g orange transparentem Vinyl 🙂
BLS – Mafia ('05) – Reissue auf 180g silber-marmoriert transparentem Vinyl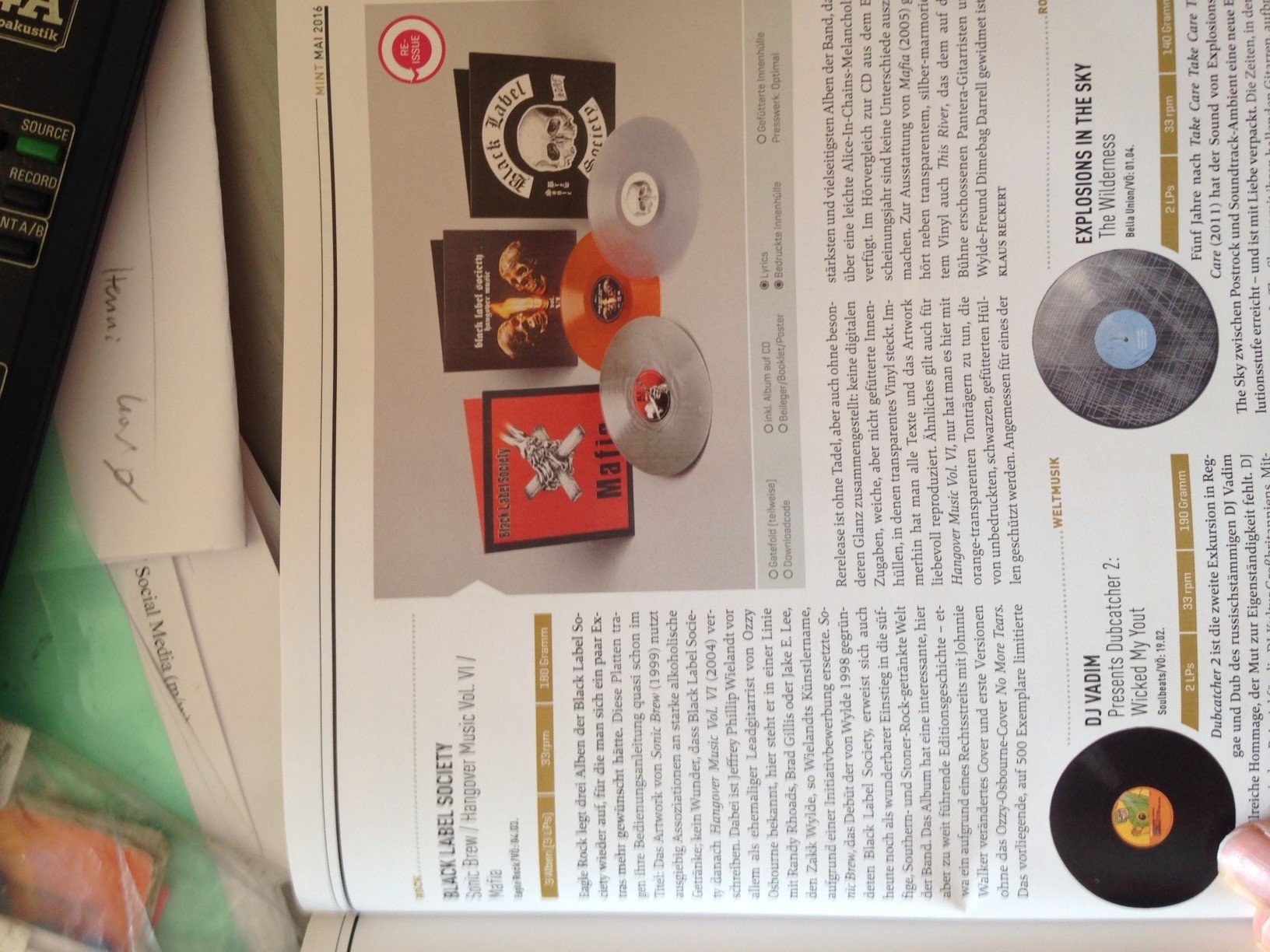 Fates Warning – Night On Bröcken ('84)
FW – Awaken The Guardian ('86) – Reissues auf 180g Vinyl