Interview
Steven Wilson talks "To The Bone"
(VÖ: 18.08. via Caroline International)
Mit einem Steven Wilson-Interview wurde Anfang 2015 die Prog-Betreuung gestartet.
Jetzt war es wieder so weit – nur leider gefallen mir persönlich von seiner aktuellen Mucke grad mal noch zwei von elf Liedern :-/
News/Live-Tipps
Das Update unserer Tour und Festivaldaten umfasst diesmal unter anderem:
2Days Prog+1, 70000 Tons of Metal, Agent Fresco, Blank Manuskript, Blues Pills, Colin Blunstone, Bohren & Der Club Of Gore, Terry Bozzio, Briqueville, Dÿse, Elder, Eyevory, Giöbia, Gloomar Festival, Hamburg Blues Band, Yasi Hofer, Glenn Hughes, Mostly Autumn, Simon Phillips, Progfrog, The Red Paintings, sleepmakeswaves, Patti Smith, Summer Breeze, Robin Trower (Absage), The Musical Box, Carl Verheyen, Ray Wilson…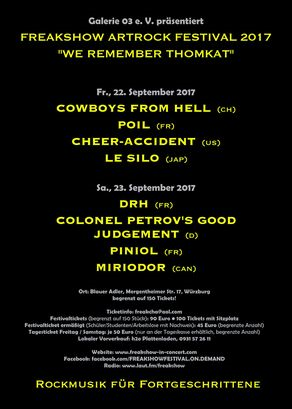 Und es gibt das Freakshow Artrock Festival, Babys! Unser Festival der Woche findet vom 22.09.-23.09. im Blauer Adler zu Würzburg statt und fährt ein Hammer-Line-up für Freunde anspruchsvoller Musik ins Rennen:
Freitag, 22. September, Konzertbeginn 18:00:
Colonel Petrov's Good Judgement – umwerfend gut!
Poil
Cheer-Accident
Le Silo.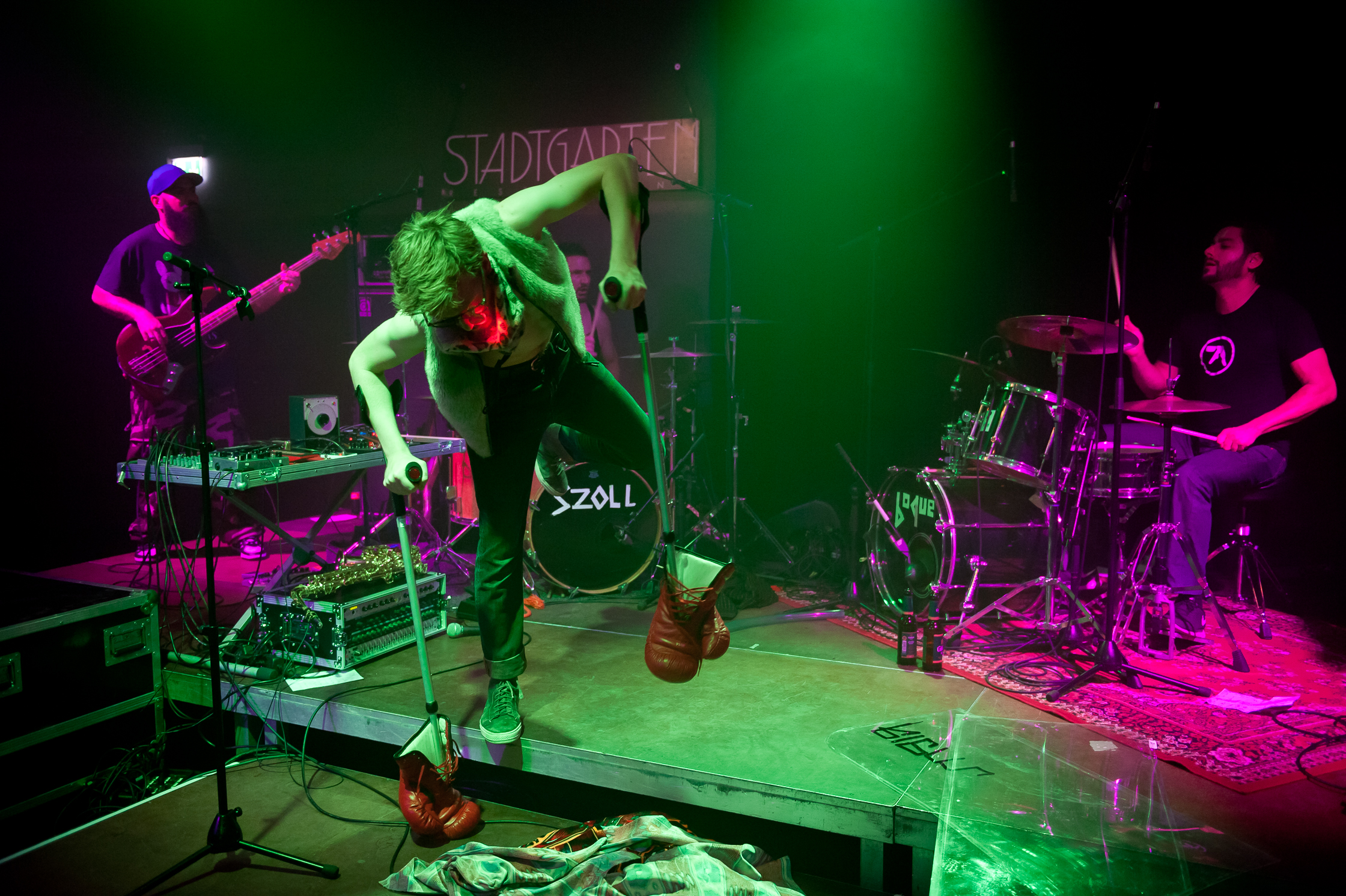 Samstag, 23. September, Konzertbeginn 14:00:
DRH, not to be missed!
Cowboys from Hell
Piniol
Miriodor.
Gewinnt Gästelistenplätze für die Herbsttour von The Pineapple Thief!
Rezensionen
Machine Mass – Plays Hendrix
feat. Michel Delville, Anthony Bianco, Antoine Guenet
14/15, Album der Woche #TotW
Telescope Road – same
12/15, mit einem meiner Lieblingsbassisten
Uneven Structure – La Partition
10/15, vgl. Euroblast Festival 2017
Vitja – Digital Love
8/15, PostMetalCore?
___