Im Folgenden nochmal'n paar ältere musikjournalistische Arbeiten, die auf der Seite mit der miesen Suchfunktion stattgefunden haben – News, Tourtipps, CD-, DVD- und Buch-Besprechungen sowie etliche Konzert- u. Festival-Berichte…
2006:
Konzert-Tip Vernon Reid (Living Colour) & Masque
05.10.06: Friend 'n Fellow, Köln
Stadtgarten
KONZERTBERICHT The Haunted, Mercenary (Fear My
Thoughts) 05.11.06, Köln, Underground
KONZERTBERICHT The Brandos, Steve White, 19.12.,
Bonn, Harmonie
2007:
#Review Volbeat: Beat the Rebel / Metal the Devil – Elvis Metal'n Rollers
Headway Festival: Pflichttermin für Prog-Fans in Europa
Saxon: The Inner Sanctum – Ins Allerheiligste des British Heavy Metal
#Review Finntroll: Ur Jordens Djup – (Gebocks-)gebeutelt, aber einzigartig
Sand Rubies: Mas Cuacha! – Wüstensturm gegen Knatterkälte
#Review David Gilmour: Remember That Night: Live At The Royal Albert Hall (2DVD)
#Review Heaven & Hell: Live From Radio City Music Hall (DVD/2CD)

KONZERTBERICHT Van der Graaf Generator, 05.04.2007, Essen, Weststadthalle – "Generation Generator"
KONZERTBERICHT W.A.S.P. (Triosphere, Ra's Dawn), 04.05.2007, Andernach, JUZ – "Elvis has left the building"
KONZERTBERICHT Steely Dan, 25.07.2007, Bonn, Museumsplatz – "Heavy Rollers – Still 'Reelin' In The Years'"
INTERVIEW m. Jeff Martin (formerly of The Tea Party – "Das doppelte Jeffchen"
Jeff Martin (Indian Tea Company), 18.9.07, Köln, Underground – "Bauchtanz u. Nabelschau"
KONZERTBERICHT Fates Warning, Pagan's Mind, 15.11.2007, Köln, Live Music Hall – "Tag der Einheit"
KONZERTBERICHT The Brandos, Rainravens,20.10.2007, Bonn, Harmonie – "Herbstzeitlos"
2008:
KONZERTBERICHT VEAGAZ (Yosip), 17.05.2008, Bonn, Kult 41 – "Invasion von der Veagaz"
FESTIVALBERICHT Rock am Ring 08, 1. Tag 06.06.2008 – "Konspiratives Treffen"
RaR, 2. Tag 07.06.2008 – "Get in the Ring!"
3. Tag 08.06.2008 – "Die zehn Gebote"
FESTIVALBERICHT 19. Wacken Open Air / Wacken, Auf der Wiese, 1. Tag 31.07.2008 – "Familientreffen"
19. W:O:A, 2. Tag, 01.08.2008 – "Zynisch währt am längsten"
19. W:O:A, 3. Tag, 02.08.2008- "Der Lazarus-Effekt"
KONZERTBERICHT Joe Bonamassa, 04.12.2008, Köln, Kantine – "Beifall noch im Treppenhaus"
#Review Joe Bonamassa: Live From Nowhere In Particular
KONZERTBERICHT The Tangent, Ritual, Beardfish, 22.05.2008, Zoetermeer (NL), Boerderij – "Prog Like A
Mountain"
#Review CYNIC: Traced In Air – Sei kein Frosch, werde Zyniker!
#Review Cashless: Living Between The Lines – Bargeldfreie Bazipunks
#Review Eric Sardinas & Big Motor: Sardinas' Big Block jetzt mit Soul-Sprit
#Review No Fun At All: Low Rider – Volle Ausschläge auf dem Coolometer
KONZERTBERICHT 14.02.2008, Köln, Live Music Hall – "Die New Jersey-Symphoniker" (Symphony X, Circus Maximus, Dreamscape)
Wacken Open Air 2008: Schon 40.000 Tickets abgesetzt
KONZERTBERICHT Hamburg Blues Band feat. Clem Clempson und Chris Farlowe, 24.01.2008, Bonn, Harmonie – "Der HB(B)-Mann ist glücklich"
KONZERTBERICHT The Australian Pink Floyd Show, 23.02.2008, Köln, Kölnarena – "Vom Mauerblümchen zum WALLfahrtsort"
Greg Koch: Ein Muss für Freunde meisterlich handgemachter Gitarrenmusik
Bonner Cover-Band Zoll-Stock: Es gibt nichts Gutes, außer man tourt es
Konzert-Tip Michael Landau: Für Experimentierfreudige
The Tangent, Beardfish und (endlich!) Ritual auf Mini-Tour
Toxic Smile: Blitzgescheite Musik, die nicht-toxisches Lächeln erzeugt
KONZERTBERICHT Monte Montgomery, Eric Sardinas and Big Motor, 09.04.2008, Bonn, Harmonie – "Wie beim ersten Mal Van Halen hören"
Positives Zwischenergebnis für Rock am Ring und Rock im Park
Konzert-Tip Ad Vanderveen: Hat einen oberamtlichen Neil Young am Start
Bandcontest "your gig – dein Konzert" tut ein gutes Werk
Nicht verpassen: "Rock Am Ring – Der Film"
Tu felix Rheinlandia: Das einzige Konzert Deutschlands von Black Label Society wird in der Kölner Live Music Hall über die Bühne gehen.
Don Caballero – Why Is The Couch Always Wet? Fragen über Fragen…
Unheilig: Puppenspiel – Der Graf erscheint livehaftig (widerlicher Kitschbatzen!)
Indukti, Prisma- Werrr hottz errrfundn?
Opeth, Cynic – Zeit, sich mit den Originalen zu beschäftigen
KONZERTBERICHT Shades of Dawn / 23.08.2008, Bonn, Mausefalle 33 1/3 – "It's a New Dawn"
Don Caballero, Gallon Drunk, Gebäude 9, 21.10.08 – "Mathrock, Kopfschrumpfung und die Don Kosaken"
2009:
RIP Stephan Kunze (danach war dann auch nichts mehr wie zuvor)
Mindwise: After All – Glorioses Comeback
Mediziner warnen: Vorsicht beim Headbangen
Wishbone Ash – Argus – Then Again Live
Der Bonner Mausefalle droht das Aus
Menino: UniVerso – Gutmenschen am Werk
#Review Hamburg Blues Band – Mad Dog Blues
Jetzt wird's solo: Guitar Fight Club
Lillith Stern: Blood Bound in Wacken (Buch) – Von Zwergen und Socken
"I Love You But I've Chosen OBS" – Orange Blossom Festival
Freude schöner Götterfunken: Friend 'n Fellow @ Beethovenstadt
Marillion: 3x Live-Doppelalben aus der guten alten Zeit
#Review Jeff Beck – Performing This Week: Live At Ronnie Scott's (DVD)
RoPa-OPA-Buch: Rockpalast: Peter Rüchels Erinnerungen
KONZERTBERICHT Hamburg Blues Band, 22.01.2009, Bonn, Harmonie – "Zu guter Wein u. Straßenstaub"
KONZERTBERICHT Randy Hansen (m. Manni v. Bohr), Köln, Kulturkirche – "Churchsurfing" (Stephan Kunzes letztes
Konzert u. letzte Konzertkritik…)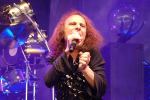 KONZERTBERICHT 16.06.2009 Heaven & Hell, Bonn, Museumsplatz (am 16.05.10 war the little big man dann schon tot)
KONZERTBERICHT Crosby, Stills & Nash, 03.07.2009, Bonn, Museumsplatz
2010:
KONZERTBERICHT IQ, 19.06.2010, Zoetermeer (Niederlande), De Boerderij
KONZERTBERICHT Jeff Beck, 19.07.2010, Bonn, Museumsplatz
REVIEW Red Hot Chili Pipers – Blast Live
2011:
Trans-Siberian Orchestra – Night Castle
#Review Ulver – Wars Of The Roses
Musikmesse Frankfurt: 1.000 Live-Konzerte auf den Ständen
Up in Smoke Roadfestival Vol. II – Viel Rauch um ganz viel
Live-Tipp Nits – In The Dutch Woods
#Review Hermann Bräuer – Haarweg zur Hölle (Buch)
Colosseum – Die spinnen, die Blues-Briten!
Jazzfest Bonn geht in die zweite starke Runde
DIO Disciples – Illustre Jünger auf Fährte mit gewaltiger Schuhgröße
Rheinkultur Festival: Umsonst, draußen und einzigartig
Doc Holliday und Vanderlinde – Aller guten Dinge sind 13
Jeff Beck – Rock'n'Roll Party Honoring Les Paul
Black Country Communion – A Country For Old Men?
(+ BCC = Tour der Woche)
Rory Gallagher: Notes from San Fran… – Postkarten aus dem Jenseits
Roger Waters – The Roger Waters Collection
Gelesen! Marc Eliot: Paul Simon – Die Biografie
Circle II Circle – Hier geht's für Savatage-Fans immer noch rund
Eddie Jobson – u.a. auf der Zappanale
Live-Tipp Between The Buried And Me
Buch-Tipp! Barry Miles: Frank Zappa – Touring Can Make You Crazy
The Good, The Bass and No Ugly – Jonas Hellborg Band & Ginger Baker
Konzert-Tip Ray Wilson – Ach wie gut, dass niemand weiß
Cryptex, INTERVIEW mit Simon Moskon
Live-Tipp Steven Wilson – Grace for Touring
Leprous & Amorphis – Ansteckungsgefahr!
The Intersphere – Brings music from the spheres to your local club
#Review Ulver – The Norwegian National Opera [Blue-Ray/DVD]
KONZERTBERICHT Steven Wilson, 27.01.2011, Köln, Live Music Hall
FESTIVALBERICHT 1. Generation Prog Festival, 11.02.2011 (DANTE, Effloresce, Relocator) – "Die Generation Prog geht ihren Weg"
Mini-KONZERTBERICHT Evergrey, Köln, Live Music Hall, 10.05.2011, Köln, Live Music Hall
KONZERTBERICHT Mattias IA Eklundh, 28.05.2011, Freak Guitar Clinic, Köln, Music Store
Warren Haynes, 07.07.2011, Köln, Live Music Hall
(1. Konzert mit Lichtbildkünster Tobi!)
KONZERTBERICHT Tedeschi Trucks Band, Gregg Allmann, 11.07., Bonn, Museumsplatz
KONZERTBERICHT Black Country Communion, 14.07.2011 Bonn, Museumsplatz
KONZERTBERICHT Eddie Jobson, 19.08.2011, Zoetermeer (NL), Boerderij (zählt wohl immer noch zu meinen zehn liebsten Konzerten überhaupt)
FESTIVALBERICHT ProgPower Europe, 30.09.-02.10.2011, Baarlo (NL), Sjiwa, 1. Tag 30.09.11 – "Traumwochenende mit Trauerrand"
PPE '11, 2. Tag, 01.10.11 – "Die ersten werden die Besten sein
PPE '11, 3. Tag, 02.10.11 – "R.I.P. Mikko Laine"
KONZERTBERICHT Jonas Hellborg Group feat. Ginger Baker, 16.10.2011, Bonn, Harmonie
KONZERTBERICHT Between The Buried And Me (BTBAM), Animals As Leaders, Doyle, 17.09.2011, Köln, Underground
KONZERTBERICHT Steve Hackett, 21.11.2011, Köln, Live Music Hall – "Spectral Evenings"
2012:
KONZERTBERICHT Hamburg Blues Band meets Clem Clempson and Arthur Brown, 19.01.2012, Bonn, Harmonie – "HBB und der Springteufel"
KONZERTBERICHT Steven Wilson, 10.03.2012, Köln, Live Music Hall – "Dennis, Saga, the drop of the pin and other stories"
KONZERTBERICHT Patti Smith (Walkabouts), 09.07.2012, Bonn Kunst!Rasen – "Use Your Rights!"
Gelesen! Nick Mason: Inside Out. Mein persönliches Porträt von Pink Floyd
INTERVIEW: Daniel Gildenlöw, Pain of Salvation
KONZERTBERICHT Cryptex, Pain Of Salvation, 13.03.2012, Bochum, Zeche
KONZERTBERICHT Pain Of Salvation, Dark Suns, 08.06.2012, Leipzig, Parkbühne Geyserhaus (immer noch mein schönstes Konzert aller Zeiten…)
FESTIVALBERICHT Motorpsycho, DeWolff @ Zappanale, 04.08.2012, Bad Doberan, Galopprennbahn
FESTIVALBERICHT Alice Cooper, Uli Jon Roth u.a., Heavy Guitar Day @ Zappanale
KONZERTBERICHT 7for4, Counter-World Experience, 14.04.2012, München, Kafekult
KONZERTBERICHT Knall, Frankensteins Ballet (Deep Sea Green), 26.05.2012, Köln, Blue Shell
KONZERTBERICHT Opeth, Anathema, 21.11.12, Köln, E-Werk = "Opethema"
KONZERTBERICHT Waltari, Nova Art, 25.02.2012, Köln, Underground – "Still Sleazy After All These Years"
KONZERTBERICHT Nits, Judith Hoersch, 10.05.2012, Köln, Kulturkirche – "God says yes"
KONZERTBERICHT Tank86, 28.05.2012, Köln, Underground – "Rise!"
KONZERTBERICHT DeWolff, 21.04.2012, Dortmund, Piano (endlich meinen lieben Lutz Diehl kennengelernt :))
KONZERTBERICHT Robin Trower, 25.03.2012, Bonn, Harmonie
Australian Pink Floyd Show – Flugsch(w)eine & Ausverkaufsgefahr
KONZERTBERICHT Aussiefloyd, 08.04.2012, Köln, Lanxess Arena
KONZERTBERICHT Toto, 19.08.2012, Köln, Tanzbrunnen
KONZERTBERICHT Shades Of Dawn, Pink Pulse, 09.09.2012, Köln, Kantine
Progressive Promotion Festival 2012
KONZERTBERICHT 4. Up In Smoke Festival, 24.09.2012, Köln, Underground: Monkey3, Glowsun, Grandloom
FESTIVALBERICHT Euroblast Vol. 8, 1. Tag, 20.10.2012, Skyharbour, Monument, Jeff Loomis, After The Burial,
Köln, Live Music Hall – "All That Jazz"
FESTIVALBERICHT Euroblast Vol. 8, 2. Tag, 21.10.2012, Panzerballet, DispersE, Exivious, Tesseract, Scar Symmetry, Köln, Live Music Hall – "Zukunftsmusik"
"Prog 66 Meeting", 10.-11.11.2012, Verviers, Spirit of 66
10.11. – "SPIRITualized!"
P66Meeting – 11.11. – "Der Glöckner von Notre Prog"
War From A Harlots Mouth – (No) MathCore From A Harlots Mouth
Lesetipp: Oliver Uschmann – Überleben auf Festivals
Lesetipp: Jeff Wagner – Mean Deviation – Four Decades of Progressive Metal
Lesetipp: Stephen Lambe – Citizens Of Hope And Glory – The Story of Progressive Rock
KONZERTBERICHT Hamburg Blues Band feat. Chris Farlowe & Arthur Brown 19.01.2012, Bonn, Harmonie
– "HBB und der Springteufel"
Ledfoot: Mit Bleifuß u. 12 Saiten
Waltari: Sie geben allen Feuerschutz
Tony MacAlpine – Gitarr(ist)enträume
The Last Tycoons – von Porno traumatisiert. Und dennoch live!
Cryptex mal wieder
+ Cryptex/POS Tour der Woche
Long Distance Calling / Uneven Structure – Bei Anruf live
Robin Trower – The Trower Of Power auf The Playful Heart Tour
Ancestors – Gepflegte Melancholie
Ron Spielman Trio – Hohe Erzählkunst
7for4 make great Tea for Two in Munich
Beenie Man – Homophober Sänger beim Chiemsee Reggae …
#Review Iron Maiden – En Vivo – Live At Estadio Nacional, Santiago (DVD)
Rock The Nation – Das Classic Rock- und A.O.R.-Gipfeltreffen
Allan Holdsworth – Immer noch "All Night Wrong"
Nick Parker – König der Fehlalarme u. des Open Mike
Hände hoch, das ist ein Gig – The Sound of Noise (Film)
#Review Joe Bonamassa: Beacon Theatre – Live From New York
Jon Oliva's Pain (Mercury Tide), 23.06.2012, Bonn, Brückenforum
Andreas Schöwe – Wacken Roll ((schwaches) Buch)
Daniel Barenboim & das WEDO – Beethoven für alle!
Besser geht's ja kaum: Anathema meets Antimatter, unplugged , Tour support for the mighty Opeth
23. Zappanale – Die mit DeWolff tanzt
Lotto, TOTO, Hall Of Fame-Septett
Pink Pulse – The Sound of Pink Floyd
Me And My Drummer – Me and her instant charisma
Progressive Promotion Festival
Up In Smoke Road Festival Vol. 4 – Noch mehr Rauch um noch mehr
"Music x Mobile" @ Reeperbahn Festival: MLOVE is all around
Paatos – Da könnte man paathetisch werden
Katatonia – Sackgassenkönige auf dem Durchmarsch
My Sleeping Karma – Doomröschen und der Stoner-Wolf
Steve Vai – Licht am Ende des Griffbretts
2013:
Headway Festival (NL) – Macht gewaltige Fortschritte
Satan Takes A Holiday – Tapetenwechsel für Old Nick
InsideOut 20th Anniversary: Flower Kings+Neal Morse=Transatlantic
KONZERTBERICHT: Blumenkönige + Wanderprediger + Portnoise = Atlantiktransen!
Long Distance Calling
(+ LDC – Tour der Woche)
Riverside – Zurück ans Liebesufer!
Hong Faux – Melodischer Stoner Rock comme il faux!
Dean Allen Foyd – Mit Apple Maps auf Reisen?
Agalloch – Wie der Faust aufs Auge Agalloch, Fen, Köln, Werkstatt, 13.05.2013
Joe Bonamassa – Hase & Igel, unplugged & die Wiener Oper & Tour
Iron Maiden – Mit alten Konzertfilmen und jungfräulicher Tour
FINITO